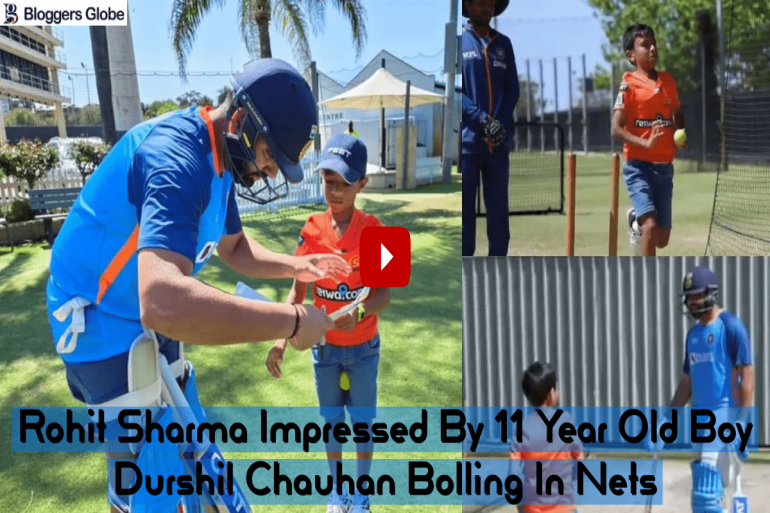 T20 World Cup 2022
[Watch] Dream come true for 11-Year-Old Drushil Chauhan as he bowls To Rohit Sharma
Durshil Chauhan, 11, was delighted when Indian captain Rohit Sharma offered the young precocious talent to train with the Indian squad after spotting him at the arena. The Indian team is presently practicing in Brisbane in preparation for the start of their T20 World Cup 2022 campaign.
The left-arm fast bowler Durshil was able to make an impression on Rohit while working out in the same stadium as the Indian team. The Indian captain decided to call the young boy inside the Indian team's locker room after spotting him. He was also invited by Rohit to bowl in the practice nets.
Drushil also had a conversation with Rohit, the captain of the Indian squad, who asked him if he would like to go to India and play for the national team in the future. The 11-year-old stated his goal is to play cricket professionally, but he doesn't know when he would be able to visit India.
The BCCI posted a video of Drushil working out with the Indian team and talking about his experience hanging out with some of his favorite cricketers on their official Twitter account. The 11-year-old claimed that his two favorite pitches were the yorker and the outswinger.