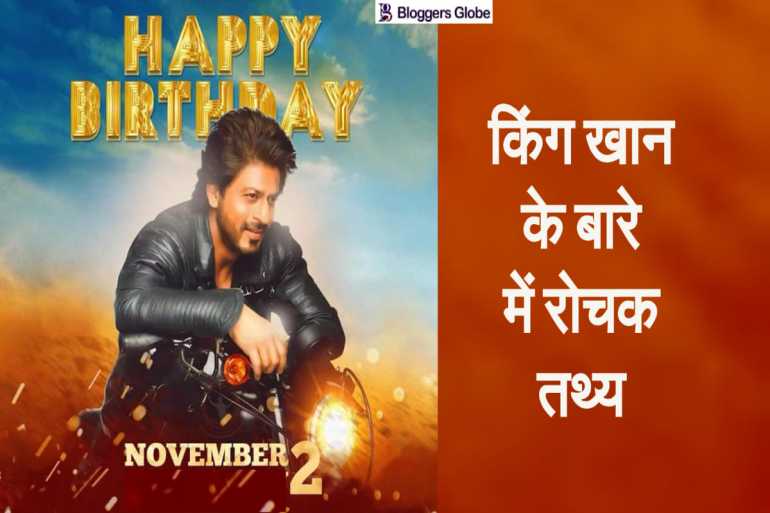 Shah Rukh Khan
Unheard Stories About Shah Rukh Khan That Might Make Your Day
From a small and poverty-driven boy to the Badshah of Bollywood, this statement is enough to describe the feat this actor has achieved during his course of life. Shah Rukh Khan is no ordinary personality in both the Indian and foreign territories. In fact, he is one such personality who is equally appreciated and admired by people internationally as compared to India. This is the reason why SRK has a huge fan base in global countries with whom he continues to entertain with his acting, charismatic personality, and great sense of humor.
The life story and journey of Shah Rukh Khan are an inspiration to many. He has successfully overcome poverty and struggle, especially after his parent's demise at a very early age. But he never lost hope. With his sheer dedication and approach to owning Mumbai one day, SRK became one of the biggest stars of Bollywood along with a successful entrepreneur as well.
Unheard Facts About Shah Rukh Khan
As Shah Rukh Khan celebrates his 54th birth anniversary today, Bloggers Globe will unfold some unheard stories of King Khan that might force you to love him more than ever.
1. He Behaves Filmy Off Screen and In Daily Life As Well
We all know a lot of stories about Shah Rukh Khan which have motivated us at any stage of our lives. But do you know that apart from the Bollywood industry, SRK admits to being filmy off-screen and in daily life as well? Yes, you heard it right. His friend Benny Thomas who accompanied him during his struggling days in Mumbai explained an incident where on Marine Drive, Shah Rukh Khan one day said that he will rule this city one day. With his talent and constant efforts, he very soon turned his own statement into a reality.
2. Shah Rukh Used To Make Funny Qavallis To Impress Gauri
If you have ever been in love, you must be familiar with various things that you do just to impress and bring a smile to your partner's face. Similar was the situation with Shah Rukh Khan. In order to impress Gauri in his early days of commitment, he used to make funny qavallis out of Hindi songs just to impress her. Isn't this a cute and adorable gesture?
3. He Once Rejected A Movie Just Because His Makeup Man Had To Be Replaced
We all know how kind-hearted and soft-spoken Shah Rukh Khan is. But do you know that he values his family more than anything? And not only this, there are several other people in his family which are not from his bloodline. Reportedly, Shah Rukh Khan once rejected a movie just because his makeup man had to be replaced by someone else. Why did SRK do this? He did this because he considers the makeup man, Ravi as a crucial part of his family.
4. Gauri Khan Was Disappointed With The Success Of SRK's Debut Film
In an interview, Gauri Khan accepted that she was not at all happy and was disappointed with the success of Shah Rukh Khan's debut movie, Deewaana. She said that at that time, she didn't want him to work in films permanently.